We know that shooting any film requires a huge setup of lighting for that perfect exposure. But this film titled mémoires was shot using flying lights. Yes! you heard it right. The 2.5-minute short film below was shot using external lights attached to drones. cinematographer Tim Sessler of BROOKLYN AERIALS and his team tried one such experience: they shot the world's first drone video to use the dolly zoom (AKA the "Vertigo effect") to create a mind-bending video.
For this latest project, there was one major challenge the team had to overcome.
"Because the light was hard mounted, all drone movements would translate into the light," Sessler writes. "While flying, this usually isn't a huge issue (it is less noticeable), in a stationary shot every little movement of the drone (compensation for wind) would result in a shift of the light beam and become very noticeable."
To overcome this, the crew mounted multiple 100W LED chips onto MoVI stabilization systems to keep the light beams stable while the drones moved around in the air.
The three lights they built are:
900W Floodlight with 9x 100W LED chips (98 CRI – Daylight balanced) – supported by MoVI M15
400W Spotlight with 4x 100W LED chips and parabolic reflectors.  This light uses a Connex Prosight HD FPV camera for remote framing and is also supported on a MoVI M15.
MAXABEAM – HID Xenon light with a spot as narrow as 1 degree. Supported on MoVI M10.
"The big question was: how could we use a drone light in a new way?" says Sessler. "How could it replace traditional film lighting – both in a very subtle way (that wouldn't immediately give away that it was lit by a drone) and in a creative way?"
The team came up with an endless number of ideas for the project, to name a few are the following:
Stationary key light for our actors
Overhead stationary spot (mimicking a light on a condor arm)
Orbiting or moving key
Stationary panning spotlight
Painterly lighting effects (e.g. highlighting just a tree or a spot on a field) at dusk and dawn
Some snippets of the film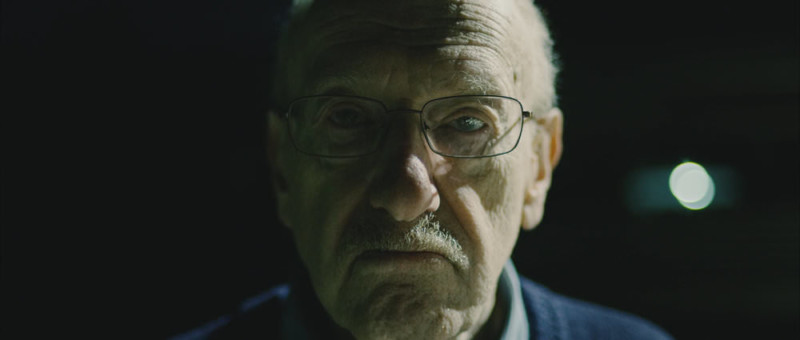 ---
via: BROOKLYN AERIALS