When Andy Poineau of Boyne City posed for a photo on a clear Lake Charlevoix ice, he never expected the sudden internet fame to follow.
Poineau said he has seen this clear ice before, and back in the 70s had gone out ice skating on similar clear ice on Lake Charlevoix.
He had no idea he would soon become an overnight internet sensation. But looking at the photo above, it's easy to see why people went crazy over it.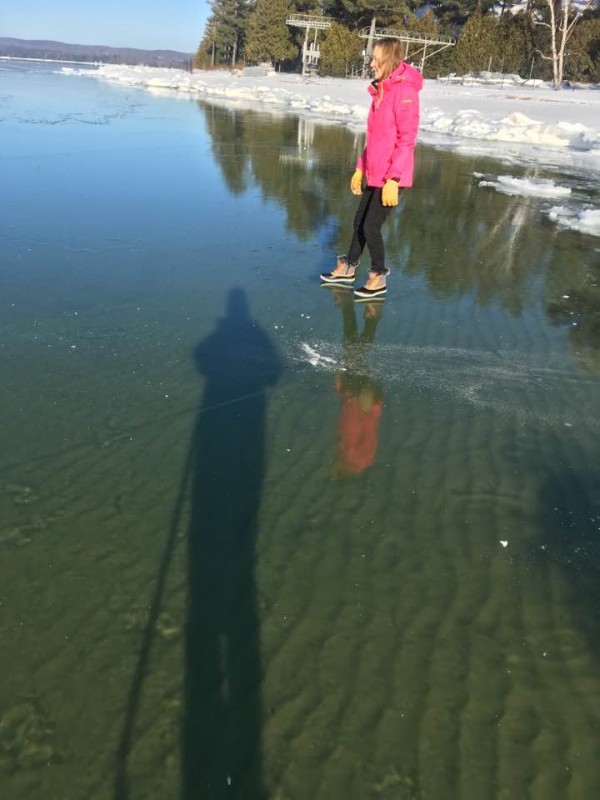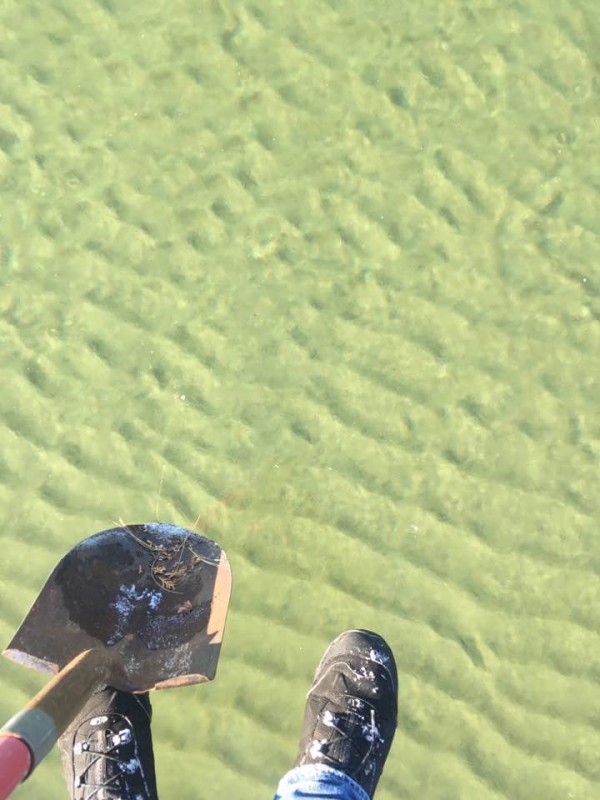 "It's hard to tell how thick it is by looking at it. I first threw a big rock on it and it didn't do anything. But it was creepy because I didn't want to walk out there too far. It was a little scary. That's why I had the shovel with me, I was using it to make sure the ice was ok," Poineau said.
At first glance, this photo of Pointeau, a 63-year-old architect, sitting on what looks to be still water, looks like a classic case of botched Photoshop. It just looks like someone cropped him and his shovel out of another photo – probably of him shoveling snow – and just placed him in the middle of the lake. But as several photo-editing experts have already pointed out on social media, this image has not been altered in any way. It's just a rare photo of a brave man sitting on the perfectly clear ice of a frozen lake.
vis : Oddity Central