1. Infinity Road to Transylvania by Calin Stan – The Drone.ro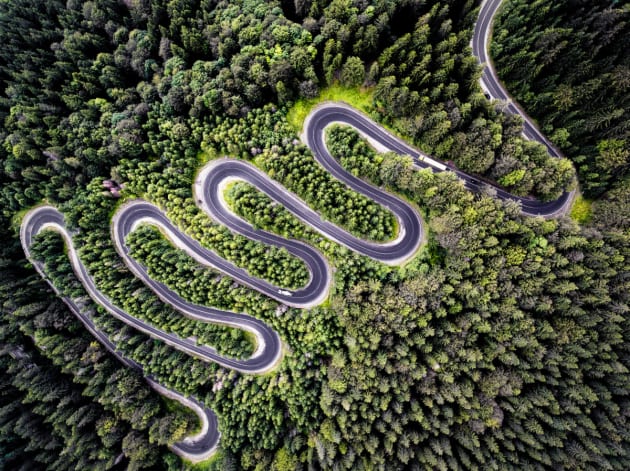 The true beauty and winding nature of Cheia (DN1A), a road in Romania that leads you into Transylvania, can only be shown through aerials as depicted here.
2. Ship Wreck at L'Agulhas by Dirke Heydenrych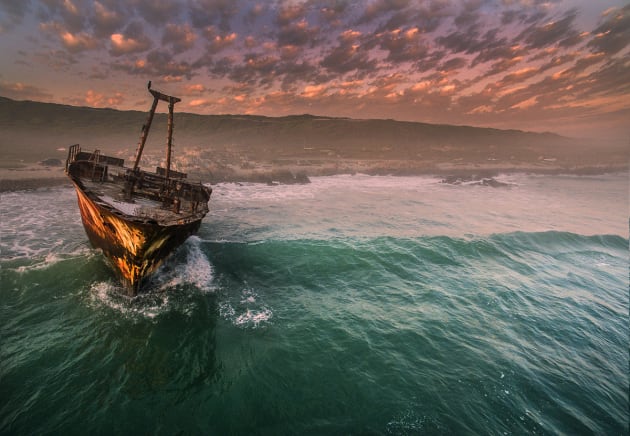 A dramatic sunset is the perfect backdrop for this shipwreck off the Cape L'Algulhas headland in South Africa
3. Dronie by Manish Mamtani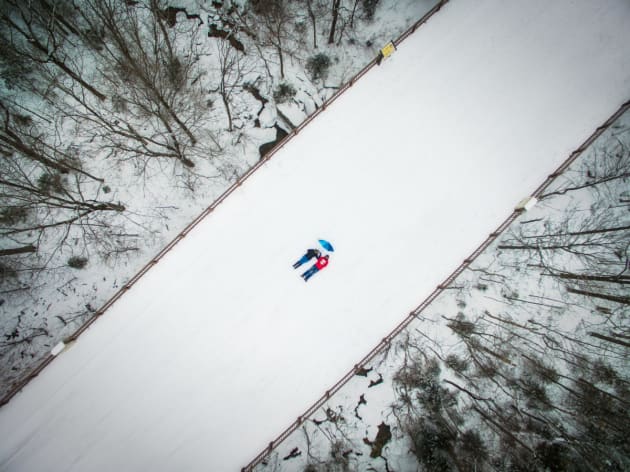 A bridge caked in snow in New Hampshire was the perfect opportunity for Manish Mamtani and his wife, both wearing bright clothing, to create a contrasting "dronie" (selfie taken by drone) against the monotonous white winter cold.
4. by 225158586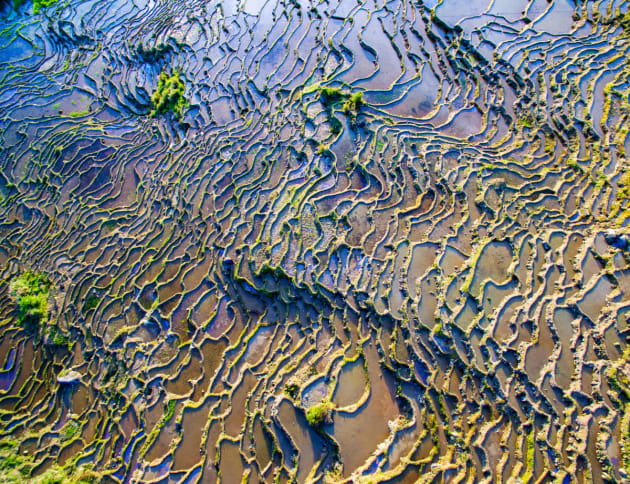 Rice terraces are more commonly synonymous with Bali, but the man-made phenomenon also occurs throughout Asia, as user 225158586 showcases the presence of this unique feature in Fujian through aerial means.
5. WWII airplane by Salim Madjd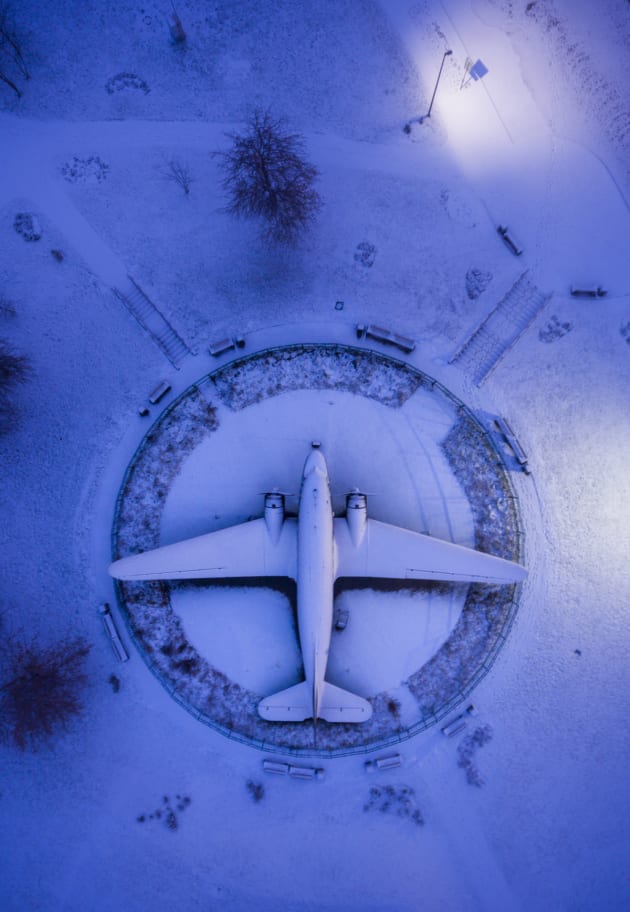 A World War 2 airplane at the outdoor display of the Belarusian Great Patriotic War Museum is caked in snow from a light snowstorm overnight, with a photo taken during 'blue hour' in the early morning.
6. Crop Triangle by Eddie Oosthuizen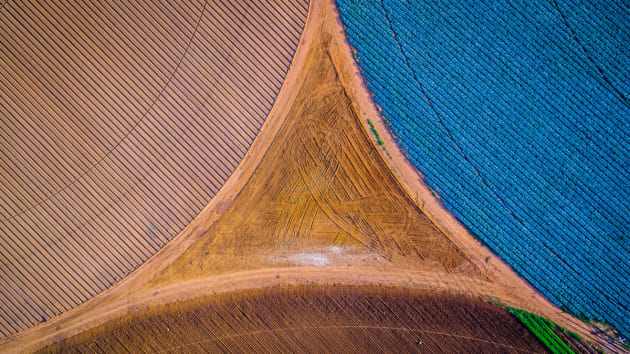 Crop irrigation and agriculture can also be fascinating visually, as shown here with a barren triangle forming between three crop types planted in a circular motion for efficient irrigation.
7. Barskog by Atle Goutbeek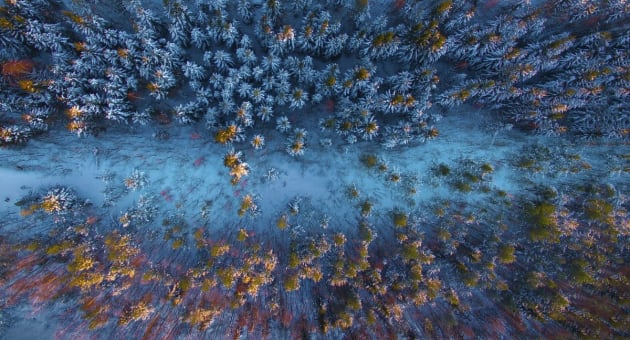 The sun and snow form a beautiful contrast in a wintery forest
8. Night lights by jeff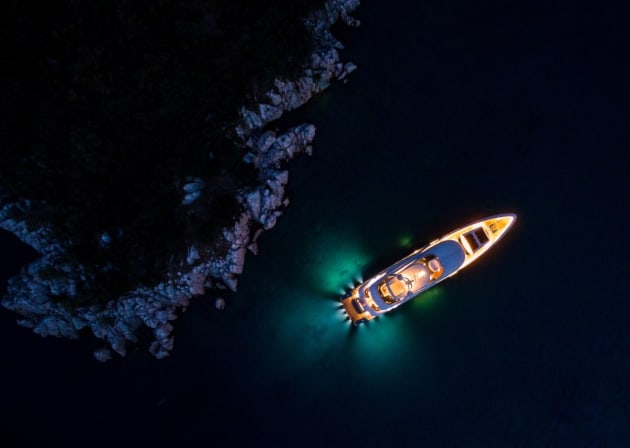 A private superyacht stands out with its lights in the dark waters at night from above
9. Winter by Tomasz Walczack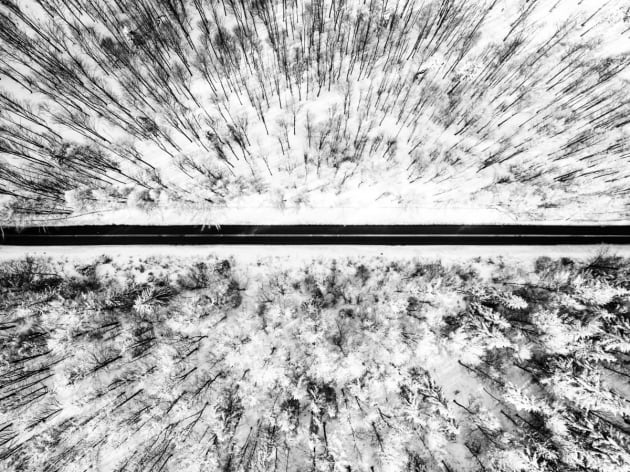 A road cuts through the harsh starkness of a forest experiencing winter.
10. Camel by ABBAS RASTEGAR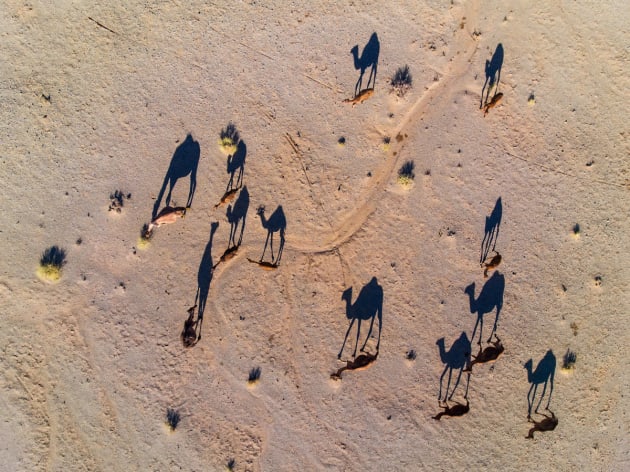 Camels cast a long shadow in the sun of the desert on a trek to find water