Photographer Timothy Joseph Elzinga was woken up by his 2-year-old at 1:30 a.m. last Friday when he noticed what looked like colorful auroras dancing in the night sky. After shooting a beautiful set of photos of what he saw, he learned that it was actually a phenomenon called "light pillars."
The images were captured in North Bay, Ontario, by photographer and YouTuber Timmy Joe Elzinga
Light pillars appear when either natural or artificial light bounces off ice crystals floating close to the ground.
In this case, the air was so cold that ice crystals were forming in the air, reflecting the city's street and business lights.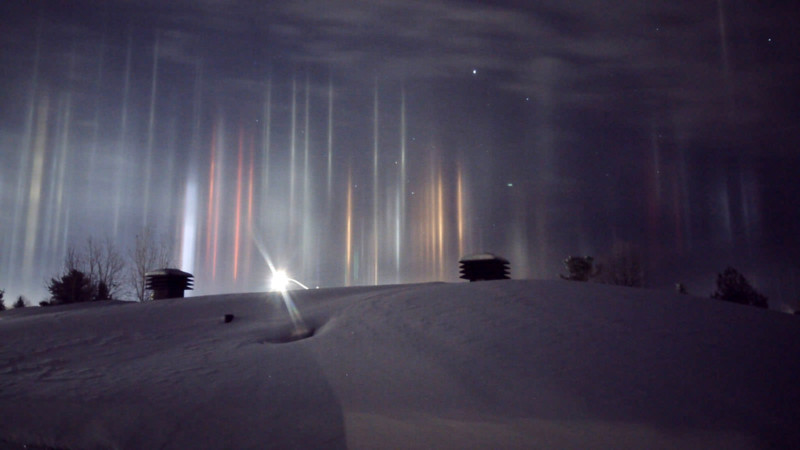 "It looked like someone from Star Trek was trying to beam people up," Elzinga said.
He also shot video of the phenomenon while he was out that night:
"It was very bright in person, like nothing I've ever seen. It almost seemed supernatural."
You can find more of Elzinga's work on his Instagram and YouTube. You can also read more about light pillars in this Wikipedia article.