Aydın Büyüktaş, who was born in Ankara in 1972, dropped out form Bilkent University Tourism Management Department because it was not his future dream. After moving to Istanbul in 2000's, he took charge in many awarded movies and advertising drives, while he is working for avant-garde companies such as Sinefekt and Makinefx after having improved himself in the fields of visual effect, 3D, animation and video. He started to give priority to freelance works after his character, which was designed by him in the form of 3D in 2008, gained international popularity. While he interested in Photography, he also has been continuing his academic education at the department of photography of Mimar Sinan Fine Arts University since 2012.
His captured photos in various places across the United States, including sites in Arizona, Texas, California and New Mexico.
Büyüktaş searches for locations using Google Earth, and planning his shots took about 2 months.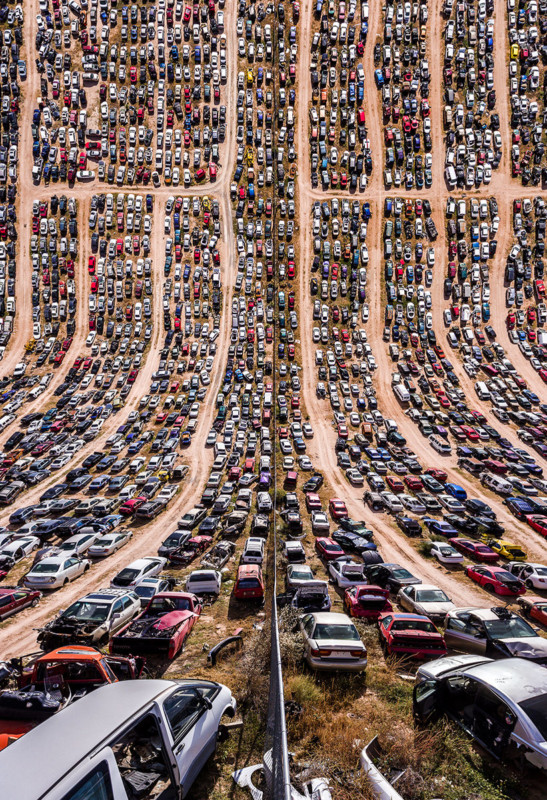 After coming up with a list of places to visit, Büyüktaş spent a month on a road, traveling about 10,000 miles to create the surreal images.
The final images are digital collages using between 18 to 20 photographs.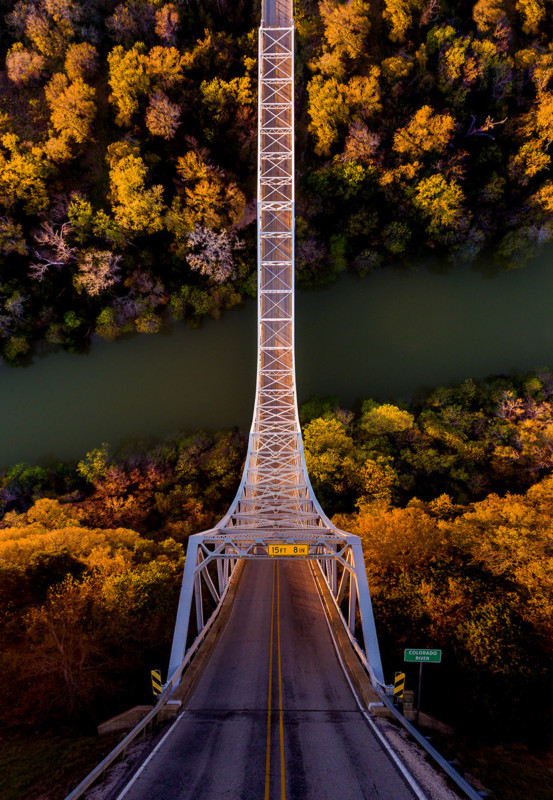 What we're left with is a series of digital composites that make the United States seem like a scene from Inception. Curling upwards, a central line hurtles toward us, sucking us into this alternate, third dimension.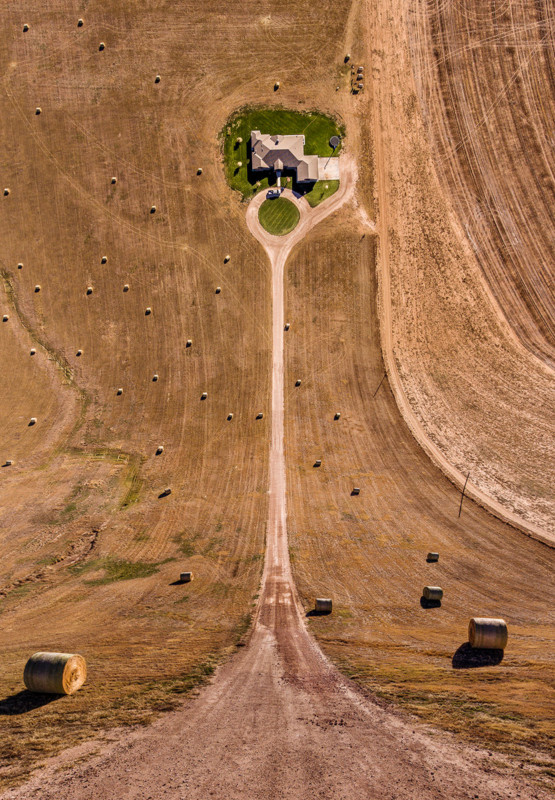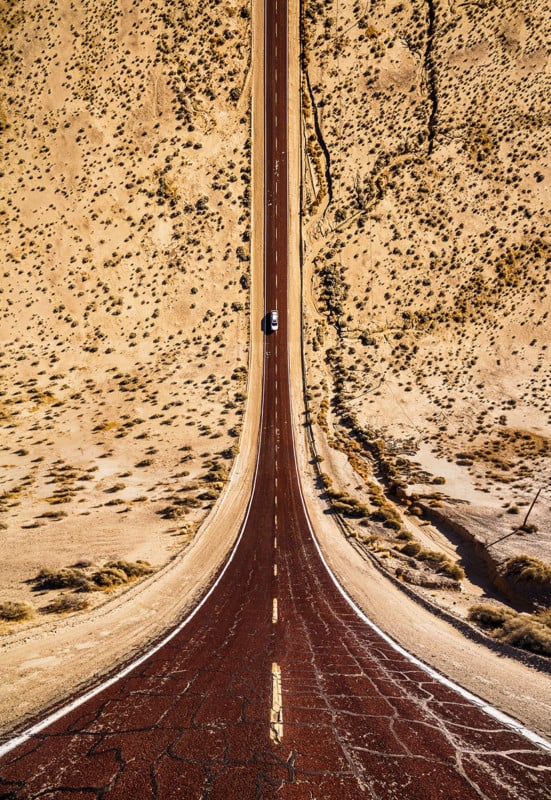 You can also follow along with Büyüktaş's work on Facebook and Instagram.
---
Image credits: Photographs by Aydın Büyüktaş and used with permission