A Canadian couple decided to travel to Iceland to shoot a dramatic engagement video and photos. The pair travelled with two cinematographers, two photographers and met with a tour guide. They posed for scenes inside glacier caves, atop steaming volcanic caves and on black sandy beaches. They also appeared in scenes framed by the Northern Lights and stunning arctic waterfalls
The photos and video of their so-called "Wild Love" excursion are sweeping across the world under headlines like "Are these the most epic engagement photos EVER?".
And, well… they just might be.
The couple and their crew spent five days shooting across the entire Island—atop volcanoes, inside glacier-cut caves, and beneath the Northern Lights. But as unexpected as this kind of job might sound, to hear Life Studios tell it, this is exactly the kind of work they hope for.
Enduring heavy rains, gale-force winds, and sometimes perilous perches on shifting ice and sand, the couple were captured in high style—in tuxes, ties, and flowing gowns in a rainbow of colours—on locations from Skógafoss Waterfall to Reynisfjara black sand beach, Skaftafell Nature Park, and the incredible Jökulsárlón Lagoon.
So, are these in fact that most epic engagement photos ever? Scroll down and find out: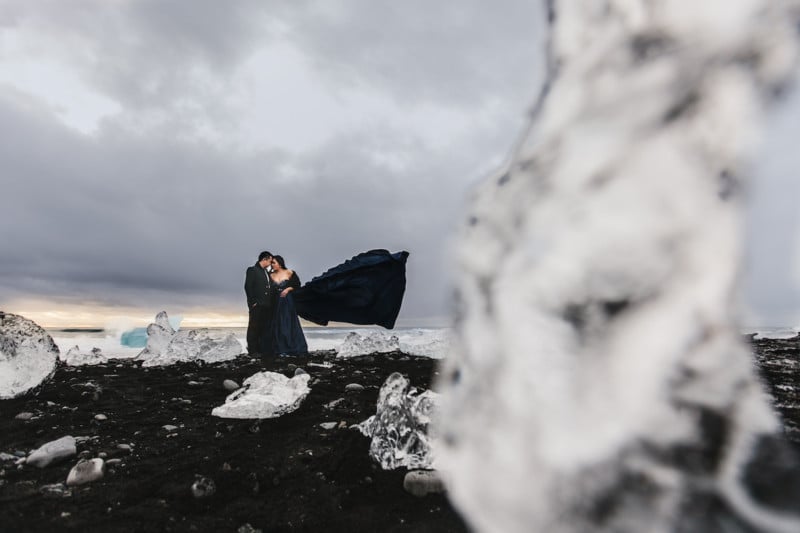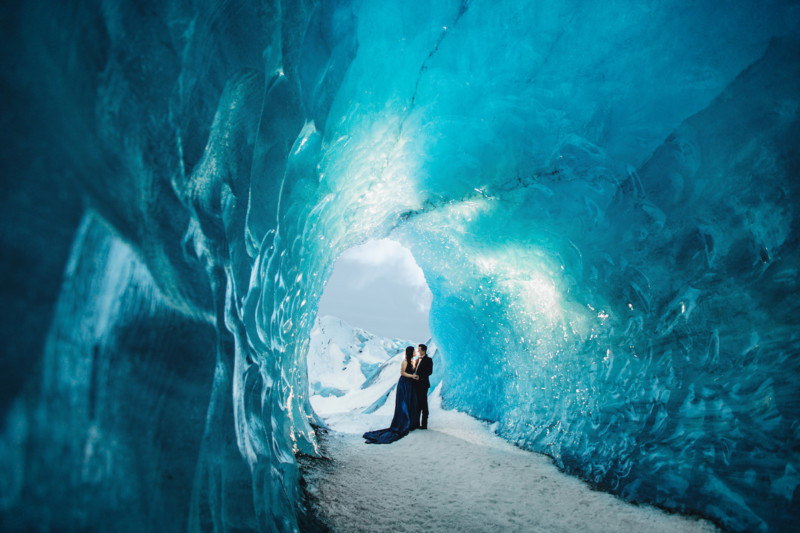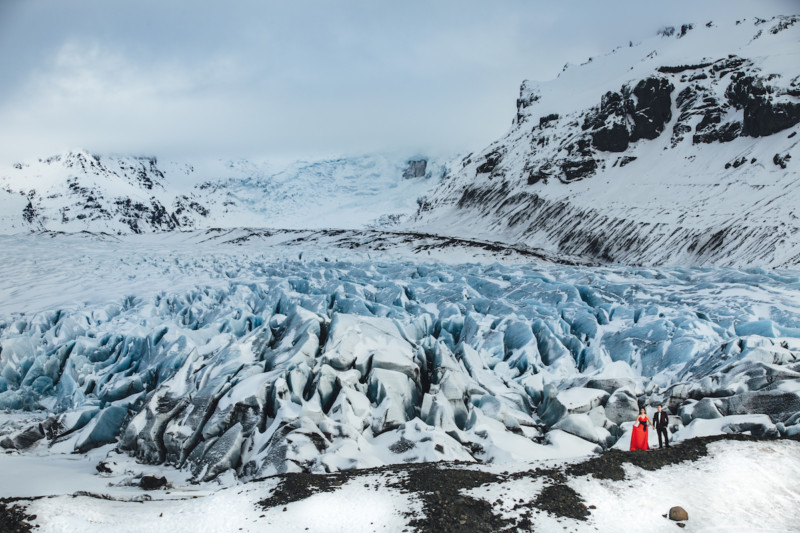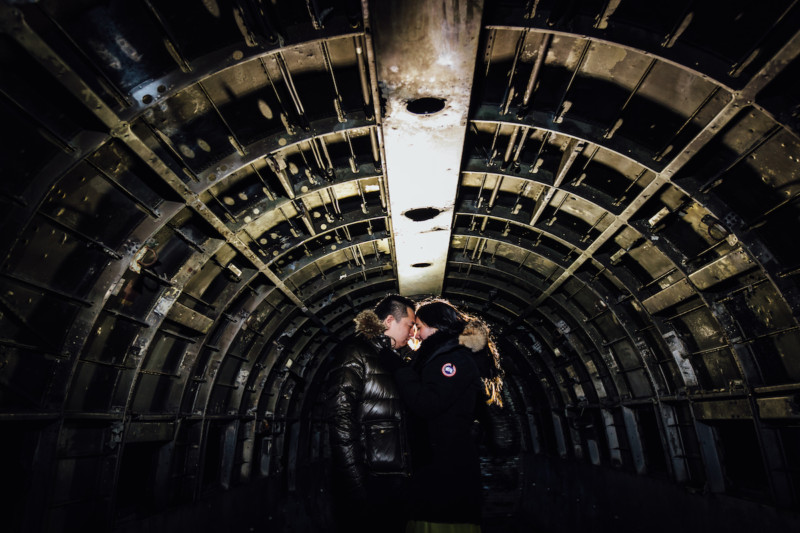 To see more of the photos Life Studios captured for Cici and Clement, head over to their website by clicking here. And if that's not enough, you can browse through some of the other photographic work they've done; in fact, they have an entire section dedicated to "Epic" shoots like this one.