Saudi Arabia has received snowfall while temperatures dipped below the freezing point. And the deserts looked liked a winter wonderland, wrapped around with powdery snow.
Since it is not every winter that this desert experiences snowfall, Saudis made the most of this rare opportunity to have some fun.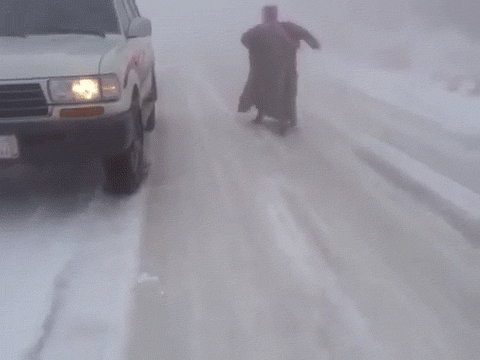 Who would've thunk, snow in Saudi?!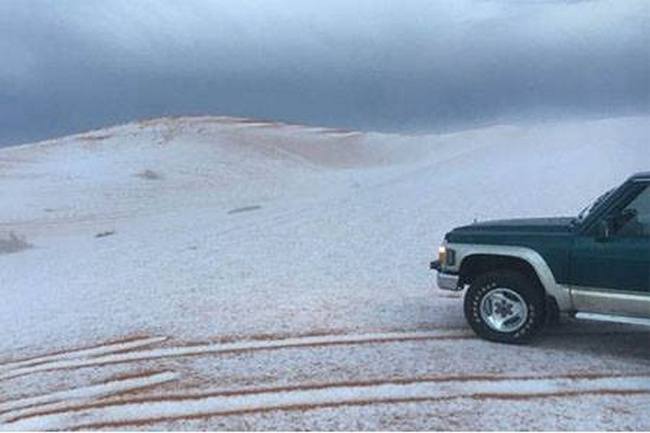 Not Alaska bro, It's Saudi!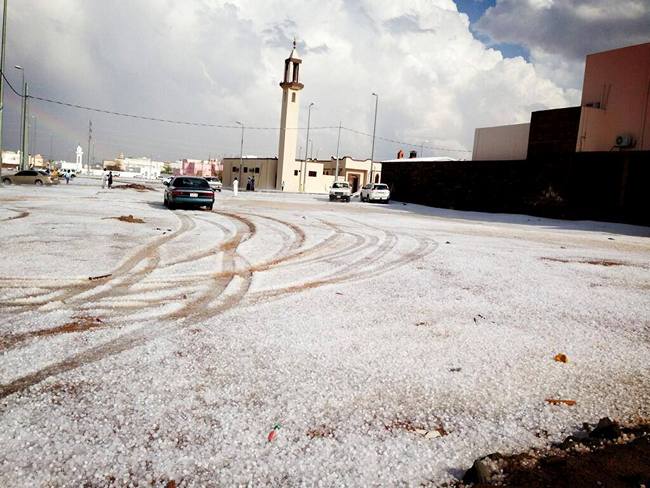 This picture reminds me of Sonmarg, Kashmir. But, it's not. It's Saudi.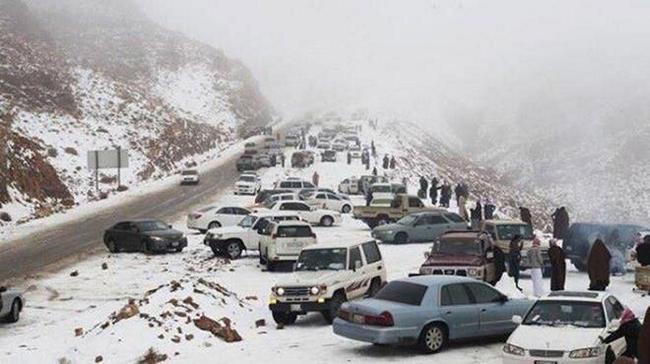 The streets were once eggs-turned-omelettes are now frozen like a kulfi!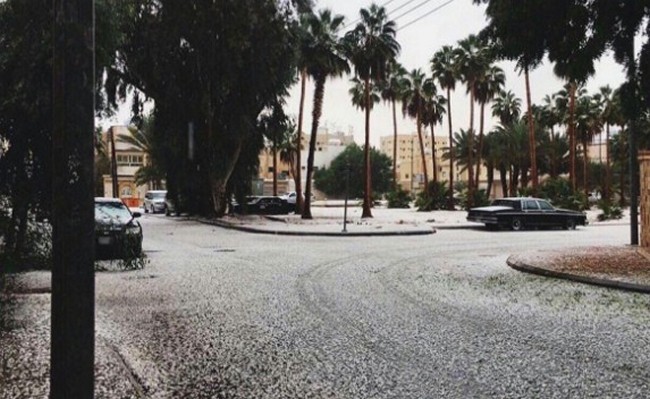 That's snow, not salt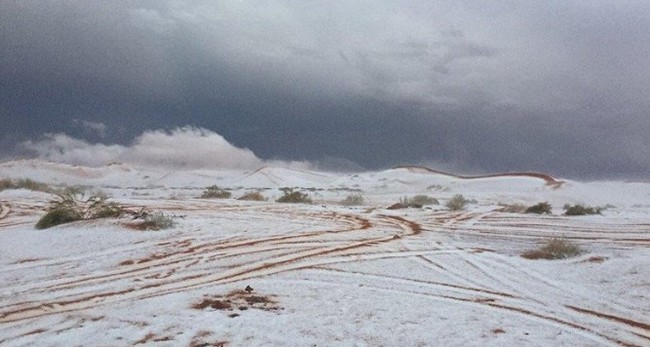 'I can't believe, I am here.' – Every snowman in Saudi, right now