Apple just announced the new iPhone 7 and iPhone 7 Plus, a smartphone it calls "the world's most advanced smartphone."
The phones feature a new aluminum body that comes in shiny black, matte black, gold, silver, and rose gold.
Both phones are now officially water and dust resistant, boasting an IP67 protection standard that means your iPhone will be safe from splashes.
iPhone 7
The iPhone 7 has a new camera system that features optical image stabilization system that lets you shoot longer exposures while reducing shake, larger f/1.8 aperture that lets in 50% more light, a 6-element lens that delivers sharp images, a new 12-megapixel sensor that's 60% faster and 30% more energy efficient.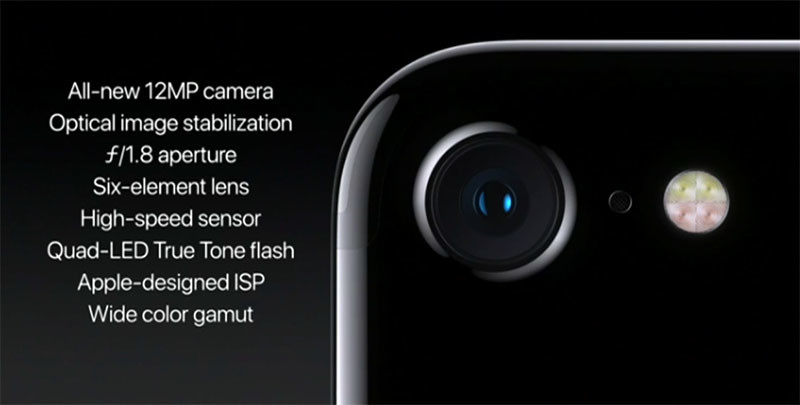 The flash is a Quad-LED system that True Tone flash, 50% more light, and Flicker sensor that compensates for the flickering in artificial light. Here are a couple of sample photos shot using the new flash:
The image signal processor at the core of the phone has 2x the throughput compared to previous iPhones. It uses machine learning to detect objects and people. The system then sets exposure, focus, color, white balance, tone mapping, noise reduction, and multiple image compositing. Everything is done in 25 milliseconds.
Here are sample photographs shot using the iPhone 7:
With iOS 10, the iPhone 7 now features RAW photography.
The front of the iPhone 7 packs a 7 megapixel FaceTime HD camera that contains new pixel technologies for sharper images. There's also wide color capture and auto image stabilization.
iPhone 7 Plus
The iPhone 7 Plus goes a step further than the iPhone 7 by featuring two separate 12 megapixel cameras in a dual camera setup. One is the standard wide-angle lens, and the other is a 56mm telephoto lens.
This two-lens system lets you do powerful optical zoom.
To zoom, press the new zoom button that's found at the bottom of your live view screen. Tapping the 1x button turns it into the 2x button and switches the camera to 2x optical zoom. You can also drag your finger across the button and go up to 10x — everything past 2x zoom is digital zoom, not optical zoom.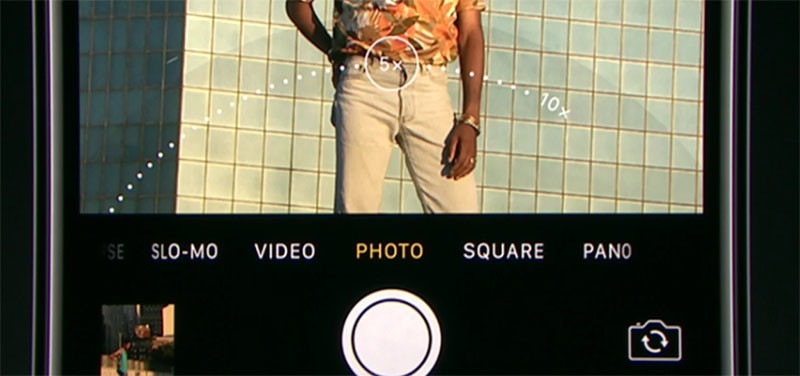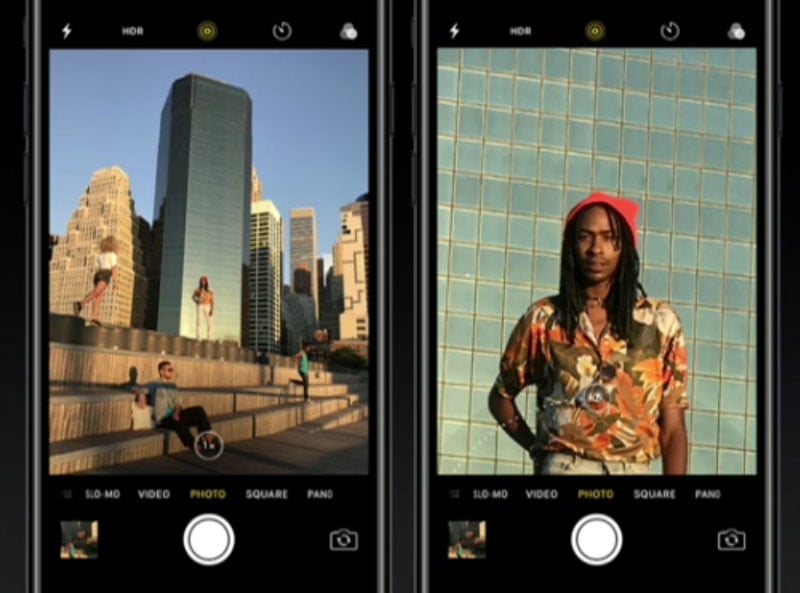 Here's an example of side-by-side photos showing 1x zoom and 2x zoom:
Apple engineers are also working on bringing shallow depth of field to the iPhone camera. Using the 2 camera system in the iPhone 7 Plus, engineers are working on creating a depth map to keep subjects in focus and to artificially blur the background.
There's a new "Portrait" style in the camera app that adds a Depth Effect to your photos of people. You'll be able to see a live preview of the bokeh in the background of your shots.
Here are the first sample photos shot with the iPhone 7 Plus using its Depth of Field mode:
The Depth of Field mode will be appearing later this year in an iOS software update for iPhone 7 Plus users.
Over 1 billion iPhones have been sold, making it "the best selling product of its kind in the history of the world," Apple CEO Tim Cook says.
The newly launched iPhone 7 and iPhone 7 plus will be available in Indiafrom October 7 with prices starting at Rs60,000 for the 32 GB variant. Both the models will be available in silver, gold, rose gold, black and jet black in 32 GB, 128 GB and 256 GB storage volumes.