The Canon EOS 5D series is arguably one of the most recognizable camera lines of the digital age and the Mark IV is designed to appeal to the same wide range of enthusiasts and professionals. Nearly identical-looking toS its predecessor, it receives substantial upgrades under the hood, including: a higher-resolution sensor with Dual Pixel autofocus, 4K video capture, an upgraded AF system, a touchscreen, improved weather-sealing, built-in Wi-Fi/NFC and GPS. All this adds up to a camera that fits into Canon's product line nicely as the all-around full-frame option.
It is built around a new 30.4MP CMOS sensor and uses the Digic 6+ processor. The AF system is from the flagship 1D X Mark II and contains 61 AF points (41 of which are cross-type) with up to 24% expanded vertical coverage compared with the system in the Mark III. The center point is sensitive to -3EV in One Shot (AF-S) mode (in Live View the sensor is sensitive to -4EV with a fast lens).
Here's a look at the 5D Mark IV in all its glory, including the official (if slightly overdramatic) video announcement from Canon USA: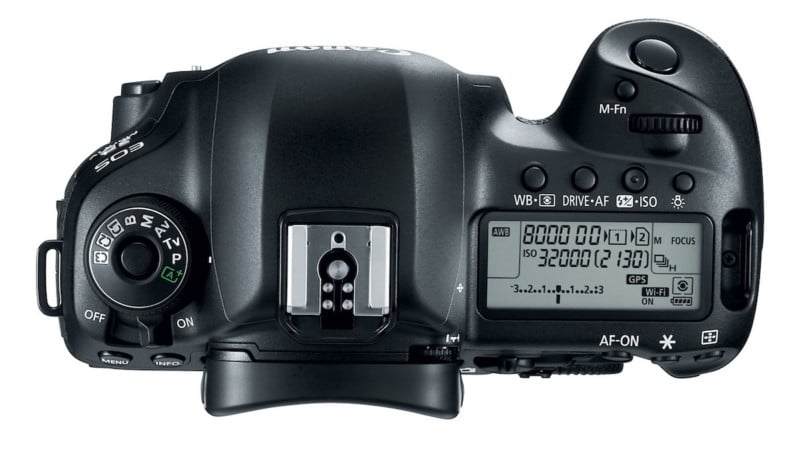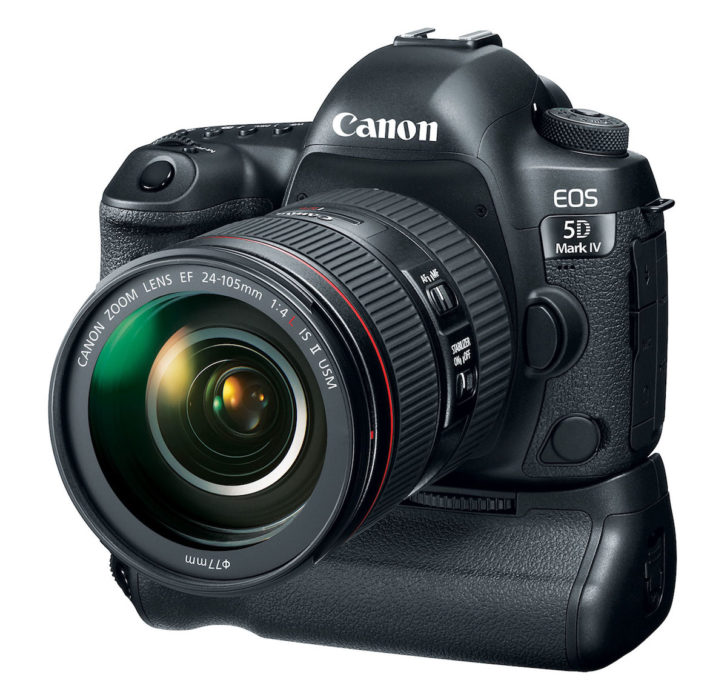 4K video capture is a welcome addition to this camera and users can record in either 24 or 30p, albeit with a 1.64x crop. All footage is captured as Motion JPEG. Additionally, the camera allows for 4K Frame Grabs, effectively giving users 30 fps stills shooting with (Dual Pixel) AF. The usefulness of this may depend on how well-controlled the camera's rolling shutter is, and how acceptable 8.8MP, ~17:9 JPEGs are to you, but we've been impressed by how effective 4K/60p video capture on the 1D X II has been for capturing the decisive moment still.
While developing the IV, Canon says it sought feedback from 5D-series users and found that dynamic range, resolution, AF precision and AF speed were the four most important areas improvements were requested. On paper, the Mark IV seems to address these aspects nicely:
Canon 5D Mark IV Key Specifications
* New 30.4MP CMOS full-frame sensor with Dual Pixel AF
* DCI 4K 30/24p video using Motion JPEG + 4K Frame Grab
* 61-point AF system with 41 cross-type sensors (center
point sensitive to -3 EV)
* Dual Pixel AF (sensitive to -4EV) for continuous Servo * *
* AF in stills (first for a full-frame Canon camera) and video
* ISO 100-32000 (expandable to 102400)
* 7 fps continuous shooting
* Dual Pixel Raw (image microadjustment, bokeh shift, ghosting reduction)
* 150,000-pixel RGB+IR metering sensor
* 1.62M-dot 3.2″ full-time touchscreen
* Wi-Fi w/ NFC + GPS
* Built-in bulb timer interval timers
* Improved weather-sealing
The 30.4MP chip offers a decent jump in resolution over the 22.3MP chip in 5D III. And judging from the improved dynamic range in Canon's other recent DSLRs (the 80D and 1D X II), we expect Raw dynamic range in the IV to be much improved over its predecessor, which had some of the worst shadow noise and banding we'd seen in a modern full-frame digital camera. The improvement is thanks to the recent move to a design that uses on-chip analog to-digital-conversion, resulting in lower downstream read noise and therefore less shadow noise and better overall dynamic range at lower ISOs.
In terms of AF, the increased coverage area is definitely a big deal: after all, its the exact same AF system found in the company's flagship sports camera. The 150,000-pixel RGB-IR metering sensor, which feeds scene information to the AF system, is borrowed from the original 1D X, bringing enhanced subject identification (including faces) and tracking ('iTR'), as well as improved metering and flicker detection. Unfortunately, we've found iTR to be too situation dependent to be generally relied upon, and our initial impressions from our brief time with the Mark IV leave us similarly unimpressed at the camera's ability to automatically shift AF points to stick to your specified subject.
Compared to its peers
Canon now offers a range of full-frame models. On the high end you have the Canon's sports and action-oriented 1D X Mark II, with its 20.2MP sensor and 14 fps continuous shooting (with AF). The 5DS (and 'R' variant), with their 50.6MP sensors, are the company's high resolution options. The 5D Mark IV splits the difference in terms of resolution and is positioned as Canon's all-rounder. For those on a budget, the compact EOS 6D soldiers on, four years after its introduction.
So how does the 5D Mark IV stack up against its closest sibling and predecessor? Take a look for yourself:
Canon EOS 5D IV

Canon EOS 5D III

Canon EOS 5DS

MSRP
$3499
$3499
$3699
Sensor
30.4MP
22.3MP
50.6MP
ISO range
(expanded)
100 – 32000
(expandable 50-102400)
100 – 25600
(expandable 50-102400)
100 – 6400
(expandable 50-12800)
AF points
61 (41 cross-type)
over expanded region
61 (41 cross-type)
61 (41 cross-type)
Live view/video AF
'Dual Pixel' phase detection
Contrast detection
Contrast detection
RGB metering sensor resolution
150k pixels
63-zone dual-layer
150k pixels
LCD
3.2″ 1.62M-dot touchscreen
3.2″ 1.04M-dot
3.2″ 1.04M-dot
Burst rate
7 fps
6 fps
5 fps
Video
DCI 4K/30/24p
1080/30p
1080/30p
Headphone socket
Yes
Yes
No
Card format
1x Compact Flash
1x SD
1x Compact Flash
1x SD
1x Compact Flash
1x SD
Built-in Wi-Fi/NFC
Yes
No
No
 GPS
Yes
No
No
Obviously if you need the resolution, the Canon EOS 5DS is the more sensible choice. But in just about every other regard, the Canon EOS 5D Mark IV is the far more versatile camera and a worthy upgrade from the 5D Mark III.

Pricing and availability
The Canon EOS 5D Mark IV ships this September and will cost INR 254995 body only, INR 306995 with the 24-70mm F4L IS USM lens and INR 324995 with the 24-105mm F4L IS II USM lens.